Tooth-Colored Fillings - Olean, NY
Metal-Free Restorations to Last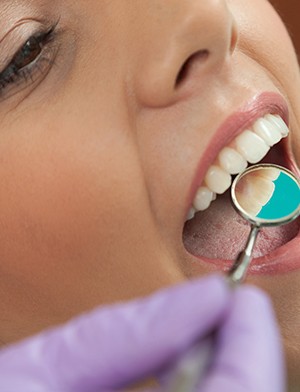 Cavities are one of the most common dental problems people around the world face every day, but fortunately, dentistry has a quick and relatively easy solution for those with decayed teeth: fillings. With this treatment, dentists can fully restore a tooth in as little as one appointment. However, in the past, these fillings were primarily made using a metallic material called amalgam. While amalgam is extremely durable, it always leaves a large gray mark on a tooth. It also made the tooth much more sensitive to hot and cold temperatures. This is why Dr. Daugherty prefers to only use tooth-colored fillings at our practice. With them, he can fix cavities and so much more with just one treatment.
Why Patients Love Tooth-Colored Fillings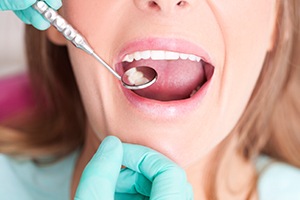 As opposed to amalgam, tooth-colored fillings are actually made of a composite resin material. This is a safe material that gives it numerous advantages over traditional fillings:
Natural Appearance: The name says it all. The composite resin can actually be specially shaded to match a patient's tooth color, making the filling itself practically invisible in the mouth.
Less Sensitivity: Because composite resin is entirely metal-free, it does not respond to changes in temperature as strongly. This means the repaired tooth won't become sensitive when exposed to hot or cold foods and drinks, and patients will be able to enjoy their favorites in peace.
Longer Lasting: Amalgam does not actually bond to enamel, so in the past, your dentist needed to create a pocket in the tooth for it to stay in place. This required the removal of healthy enamel and an overall weakening of the tooth, which made it more likely to crack later on. With tooth-colored fillings, the composite bonds directly to the enamel, meaning Dr. Daugherty can preserve more of your tooth while placing one.
The end result is a tooth that looks great, feels even better, and can be trusted to stand the test of time. You can get a color-matched filling in as little as one appointment to our office, so if you are dealing with a cavity, be sure to give us a call today.