Preventive Dentistry - Olean, NY
Keeping Smiles Healthy & Strong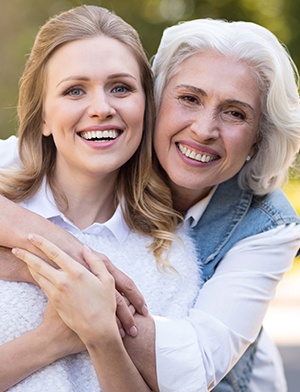 While our practice is great at fixing cavities, we would much rather help our patients avoid developing those cavities in the first place, which is why we provide comprehensive preventive care. Using checkups, cleanings and more, Dr. Daugherty and our team can help every member of your family enjoy a problem-free smile year after year. We recommend coming to see us at least twice a year for preventive appointments, so if it has been more than six months since you or your child's last visit, be sure to contact us today!
Checkups & Cleanings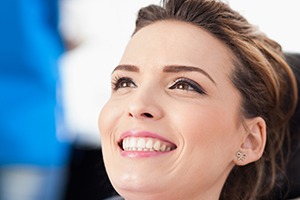 Every beautiful smile we create starts with a checkup and cleaning! With these appointments, we will be able to catch dental issues in their earliest stages as well as remove the plaque and tartar from your teeth that can lead to tooth decay, cavities, gum disease, and more!
Learn More About Checkups & Cleanings
Periodontal Therapy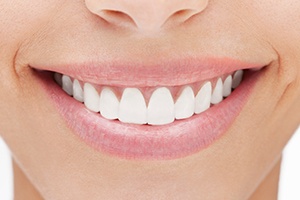 Periodontal disease, better known as gum disease, is one of the most common and damaging dental problems in the world. It is actually a bacterial infection of the gums, the roots of the teeth, and the bone that supports them. Early symptoms include red, swollen, and tender gums, but it can eventually develop into the leading cause of tooth loss. With periodontal therapy, our office is able to target gum disease and eliminate it at its source so we can keep your entire mouth protected and healthy.
Dental Sealants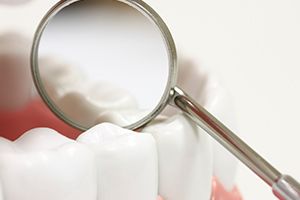 With a dental sealant, we can place an invisible barrier on a tooth that keeps cavity-causing bacteria, plaque, and food particles away for years at a time. This is done by simply applying a clear, thin layer of a plastic-based substance directly to the chewing surface of the tooth. We most often use them on the vulnerable back teeth, as these are the most likely to develop cavities over time, particularly in children. They take minutes to apply, and you or your child can get them as part of your regular checkups.
Nightguards for Bruxism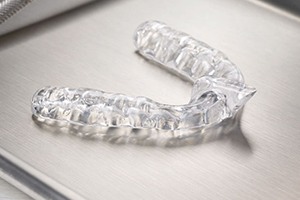 Do you ever wake up in the morning with a sore jaw? Do your teeth look like they have been worn down flat? If so, then you may be one of the millions of Americans who is suffering from bruxism, a condition where a person clenches their jaw and grinds their teeth at night. To help with this sneaky problem, we can provide a patient with a nightguard. This small, custom-made mouthpiece fits comfortably over the teeth and places a barrier between them to prevent any damaging grinding.
Oral Cancer Screenings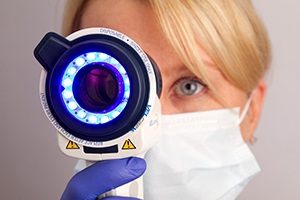 Nearly 50,000 people will be diagnosed with oral cancer this year alone, and sadly, many will not survive the next five years simply because the disease was caught too late. Oral cancer is very treatable when detected early, which is why Dr. Daugherty recommends that everyone should have at least one oral cancer screening per year. He can perform one as part of your regular checkups, and should he find something that causes concern, he can quickly help you get follow-up treatment.
Fluoride Treatments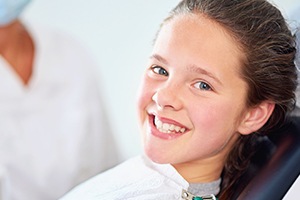 You will find fluoride in many foods, toothpastes, and even public water sources, so of course you will also find it in our office! Many people are not getting enough of this helpful mineral every day due to their diet or their preference of drinking non-fluoridated bottled water. This is why we recommend that every member of your family receive a topical fluoride treatment as part of your regular checkups. It only takes a few minutes, it's completely painless, and is one of the best ways we can keep patients cavity-free between appointments.
Emergency Dentistry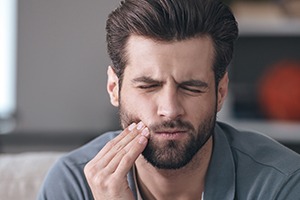 Whether it's a knocked-out tooth, severe toothache, or damaged dental work, dental emergencies happen all the time. When they do, people need to act fast in order to relieve their pain and prevent the problem from getting worse. If you are an existing patient and find yourself in need of immediate dental care in Olean, all you need to do is call Dr. Daugherty, and our team will take care of you as quickly as possible.
Children's Dentistry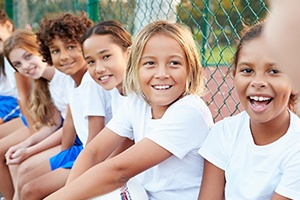 When you bring your child to Dr. Daugherty, you can trust that we will be able to take care of their teeth and provide them with a calm, relaxing appointment as well. We have a variety of treatments that are perfect for protecting little smiles from cavities; plus, we monitor their oral development so that a little problem doesn't have time to turn into a big one. We will even provide education to help your child start forming healthy habits at home.
Digital X-Rays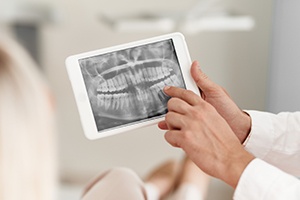 We use X-rays every day to help us find dental problems even before they are visible to the naked eye, and in order to help our patients save time and stay safe, we have gone completely digital. Digital X-rays can create highly detailed images in a matter of seconds. They also emit up to 80% LESS radiation compared to a traditional dental X-ray. The images can be blown up, rotated, and color-coded to make them easier for you to review and understand with your dentist.