Restorative Dentistry - Olean, NY
Putting Smiles Back Together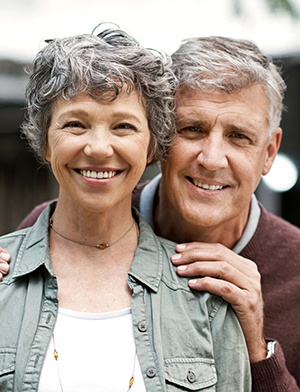 Everyone, and we mean everyone, needs a bit of restorative dentistry at one point or another. Normal wear and tear, decay, and accidents afflict even the most diligent brusher, leaving their smile looking and feeling far from its best. Fortunately, Dr. Barkley Daugherty can provide the solutions Olean residents need using state-of-the-art, custom-made restorations. Whether you have a small cavity or multiple missing teeth, he is ready and able to help, so contact him today to get started.
Dental Implant Restorations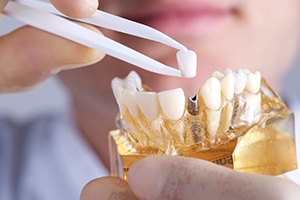 When it comes to replacing missing teeth, nothing does it better than dental implants. They are the one treatment that actually restores a tooth both above and below the gum line, delivering the most reliable and lifelike results possible. Working with a of oral surgeons in the Olean area, Dr. Daugherty can provide beautiful implant restorations that patients will be able to enjoy for decades to come, no matter what their degree of tooth loss is.
Learn More About Dental Implant Restorations
Crowns & Bridges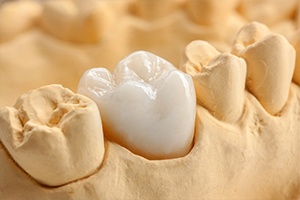 Have a chipped, cracked, broken, decayed, or missing tooth? Have a tooth that just won't whiten or is an odd shape? Dr. Daugherty can address all of these issues and more with custom-made crowns and bridges. He can make even the most compromised smile look like new again!
Learn More About Crowns & Bridges
Tooth-Colored Fillings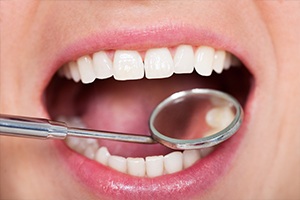 Tooth-colored fillings enable our team to repair small cavities and slightly damaged teeth without affecting the appearance of your smile like traditional amalgam fillings would. We will make it so that your filling blends seamlessly with your smile and ensures that your tooth lasts for many years to come.
Learn More About Tooth-Colored Fillings
Dentures & Partials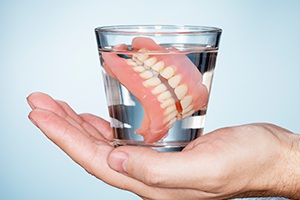 Do you have numerous missing teeth? If so, dentures can help you reclaim your smile and confidence at the same time. Partial dentures are designed to replace teeth located around the mouth and fit comfortably among remaining teeth (like a piece of a puzzle), while full dentures can instantly replace an entire row of teeth. Dr. Daugherty can design a custom-made prosthetic for you that looks great, feels even better, and makes you eager to smile every day.
Root Canal Therapy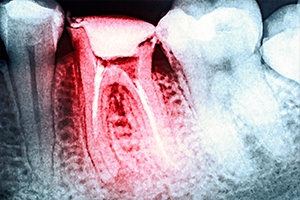 At our office, even the most severe dental pain is no match for root canal therapy. We use this treatment to help teeth that have an infection/damage deep within it, and thanks to modern-day dental techniques, you can trust that it will only be the solution to you pain and never the cause.
Learn More About Root Canal Therapy
Tooth Extractions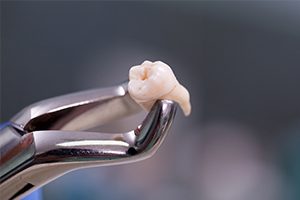 While removing a tooth is never Dr. Daugherty's first choice, it's sometimes the best thing he can do to protect a patient's oral and overall health. An extraction is usually necessary if:
A tooth is too damaged or decayed to be rescued
Gum disease has deteriorated the bone supporting a tooth
A baby tooth refuses to fall out naturally and/or is blocking the path of an erupting adult tooth
Room needs to be created for a denture
In any cause, should you or your child ever need an extraction, Dr. Daugherty will use an expert touch and local anesthesia to ensure that everyone is comfortable from beginning to end.