Meet Our Olean Dental Team
Meet our team of friendly and knowledgeable professionals who are excited to help you have a great experience.
Liz, Receptionist
Liz was born and raised in Monroeville, PA. She attended Edinboro University to graduate with a Bachelor of Fine Arts and an Assoc. in Business Science.
Her many years of customer service has given Liz the ability to help patients and their families navigate through their appointments, billings, and insurance needs with a friendly smile and a caring attitude.
Liz, now living in Great Valley, NY, enjoys hiking, kayaking, skiing, DIY art projects, painting and her grandchildren!!
Stacy, Registered Dental Hygienist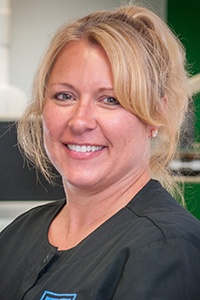 Stacy's amount of experince in the dental field makes her a true asset to our practice. As a child, she always loved going to her dentist's office and credits Dr. Nacnbar with inspiring her to become a dental hygienist. She received her education from Erie Community College. What she enjoys most about her work is being able to see patients improve their oral health based on what she and her team members have taught them!
Originally from Machias, Stacy and her husband have three sons. When she isn't busy at the office, she enjoys spending time with her friends and family, gardening, and attending her sons sporting events.
Denise, Registered Dental Hygienist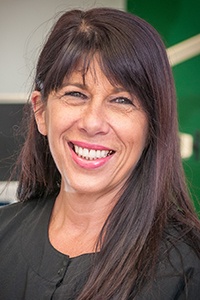 Originally from Olean, Denise studied at Monroe Community College and is certified in dental anesthesia. She enjoys educating patients on how to maintain great dental and overall health.
Outside of work, Denise spends her time with family, whether they're working out at the gym or participating in sports. She is very active with school and athletics. In addition to her hygiene career, Denise was a competitive body builder and a personal trainer.
Jennifer, Registered Dental Hygienist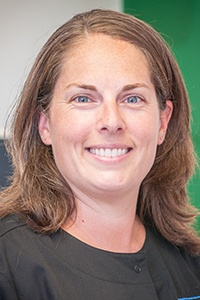 Jennifer is from Salisbury Center, NY. She attended Roberts Wesleyan College and Hudson Valley Community College and has training in nitrous oxide/local anesthesia. She loves the flexibility of her job and getting to meet so many new people.
Jennifer and her husband have two sons and a daughter. When she isn't busy at work, she is involved in homeschooling her children. Her hobbies include running, playing tennis, reading, working as a pianist and a teacher at her local church, and traveling to places like Africa, India, and Europe.
Vicki, Registered Dental Hygienist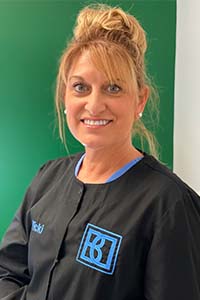 Vicki received her bachelor's degrees in Biology and Chemistry Education from SSU in Maryland. She began her career in dentistry as a certified dental assistant before continuing her education to earn her degree in Dental Hygiene. She loves her career as a Dental Hygienist and considers all her patients as family.
Vicki is married and has two college age daughters. In her spare time, she enjoys gardening, cooking, traveling, and most importantly spending time with family and friends.
Melanie, Registered Dental Hygienist
Melanie is from Puerto Rico and was raised in Buffalo, NY. She attended Erie Community College. In her many years of dental assisting, she has strengthened her skills and developed strategies to create great care for patients. Melanie has always had a passion for helping others and seeing people smile is the reason she loves her profession.
Melanie is enjoying living in Olean and discovering new places. She enjoys being around good people, and spending time with her family and loving partner.
Sara, Registered Dental Hygienist
Sara is a Registered Dental Assistant. She received her license at BOCES in 2017. She enjoys taking care of her patients, getting to know them, and helping them love their smiles. She loves that every day in the dental office is new and challenging.
Sara and her husband have two sons and live in Cuba, NY. In her spare time, she enjoys spending time with her family, going camping, reading and being involved in the community.
More to Explore